Welcome to Poshtiban
Learn more about us
Poshtiban is a collection of software and solutions based on the latest cloud computing technologies which is ready to take care of problems such as storing, security, sharing and distributing the files you want to have for a limited or unlimited amount of time in your website or networks to share them public or private.
Stop worrying about limited access to other countries servers or your system hard disk failure or crash, we will let you access your files and store more files without any concerns regarding your files stability and accessibility; You just have to the connect to internet whenever you want and wherever you are and get access to these services.
We have more than 12 years of experience in hosting some of the most important websites in middle east, asia and we have 10 years of experience in development based on latest technologies in the world. Our years of activity in security consulting and server management, having the highest amount of download rate with more than 4 petabytes and owning one of the most unique platforms for web application creation and last but not least, our ever present hunger for learning new technologies in It field are only some of the reasons why you can trust your file management and storage to us.
Moreover, Poshtiban is a private and unique platform built on the latest network architectures that allows developers to develop their web applications with ease. Features and services in Poshtiban are based on cloud computing, and it will 100% guarantee the speed and security for your file sharing needs which leads to an amazing development speed for you.
We have provided all these for you so you won't need a dangerous hardware such as hard disk anymore. You can store your file on cloud servers from any place and we will keep 3 copies of your files on different servers so you can access your file in Poshtiban from any place on earth.
Poshtiba provided services such as store, view and process for audio and video files. You can store and distribute these files easily with some reliable tools that you can rarely see in other storage services.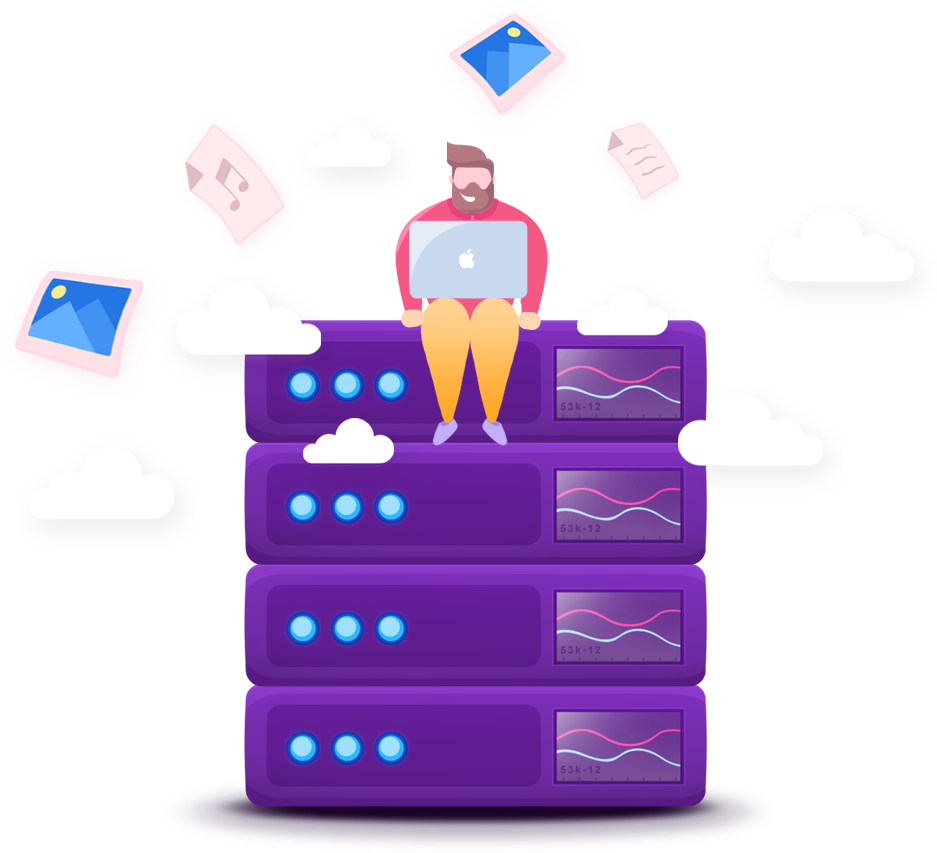 Our services
Based on
Your requirements