 Poshtiban's Cloud services






Private cloud
Companies in sectors such as Medicine and Medical fields and their secret and expensive formulas and financial firms with the huge amount of data they have to process, always have the same type of problem. This problem is security and high amount of process which is common in all companies with high level of data and data transfer. In these cases, they have to perform a type of hierarchy system in data access. A great example of these cases are IOT companies that work with big data which belongs to their customers. In such cases, companies will need a private cloud for the IT infrastructures. Private cloud can be on your own infrastructure in the physical place of your choice or on cloud systems but the most important aspect of cloud computing is the services and features it provides for customers.

Cloud infrastructure deployment consultant
You can get our expert view on the best structure and services and architectures for your software regardless if which section you are working in. Our experience and knowledge will be available to you.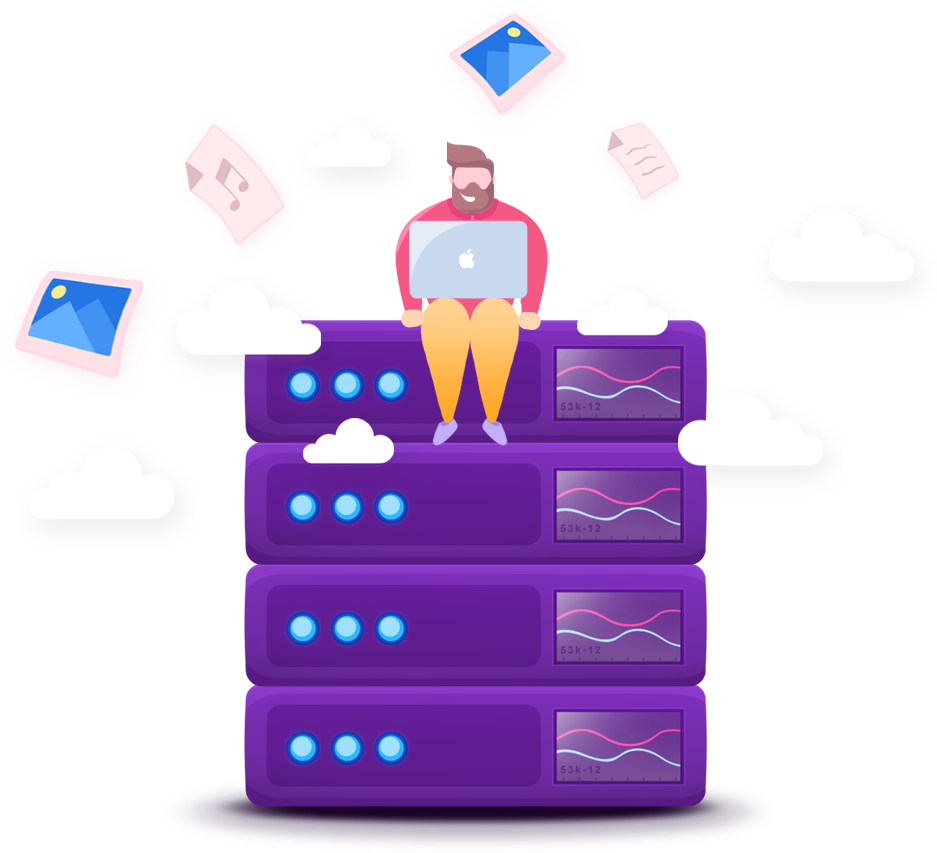 Poshtiban's API
Poshtiban has API standard based on REST architecture. If you are a web developer and have some basic knowledge in development or you are working on your Mobile app or any other web based applications than you can get access to Poshtiban's API with only a couple of clicks. We will be by your side and help will be available to you in the way so that if you need any solution or idea for your file storage in your software or application then you can set it up on Poshtiban's infrastructure easily.

Unlimited Storage
Ever since services and infrastructures got digitalized, companies, enterprises and foundations started to keep their data in normal hard disks. Soon after the experience caused by losing important data and then came the cloud technology to save them from this problem. Cloud computing services allows companies to get backup form their file in specific time gaps and in order to do that, you just have to select Poshtiban to get access to a reliable infrastructure and we will provide you a variety of options to choose from.

Secure link
If you are a data provider or providing content sale services and a file shop is a part of your business then your first choice must be security of your files and control over the limitation of links you send to your customers and audience. You can use a secure file sale platform with Poshtiban and we will offer you some of the most private file sale services on a secure and fast cloud infrastructure that's always within your reach. Poshtiban will provide you the best sale solutions using secure link.